School Virtual Tours
3D Virtual Tours For Schools
Last year saw unprecedented demand for school 3D tours – a HD walkthrough experience with up to 1000 explorable points, embedded video, brochures, prospectus and CTAs to generate new enquiries.
Watch this short video to see how a 3D Tour of your school will create an immersive and engaging experience for prospective students and their families, letting them explore in the safest way possible.
Find out about our 3D virtual tours below or contact us today for a bespoke quote.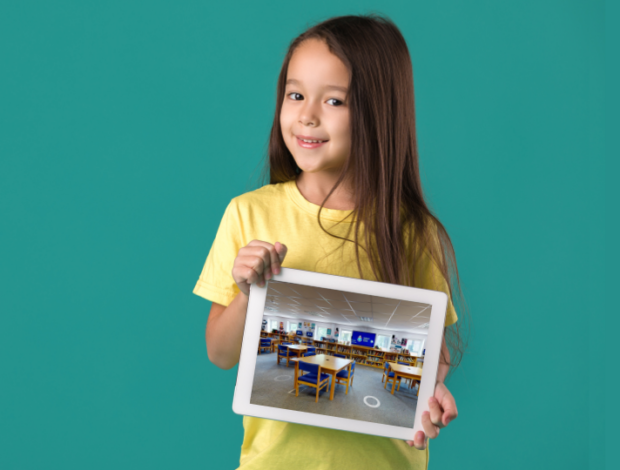 3D Virtual School Tour
Visitors can now explore all areas of your school on any device with a stunning HD virtual tour with embedded interactive content.
Easy to navigate and impressive to experience, a 3D school tour significantly improves online recruitment efforts, saves staff time every day, enhances SEO and search engine performance and gives overseas students the chance to see facilities from anywhere in the world.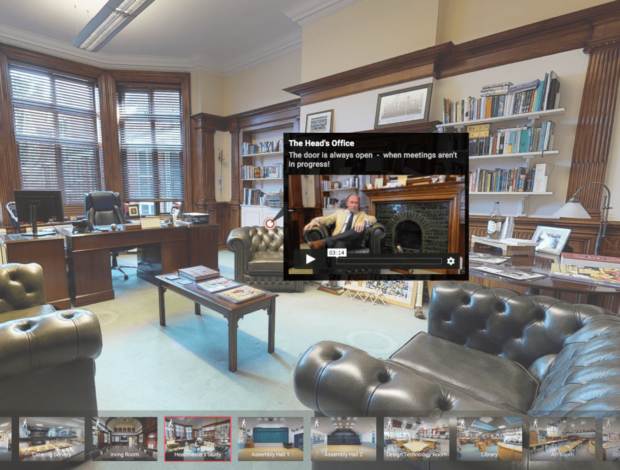 Interactive Information Points
Inside the tours, embedded hotspots provide key information about your school. Get maximum engagement from each visitor as they interact with these information points containing brochures, prospectus, curriculum details, head of department videos and contact links that turn digital explorers into inbound enquiries.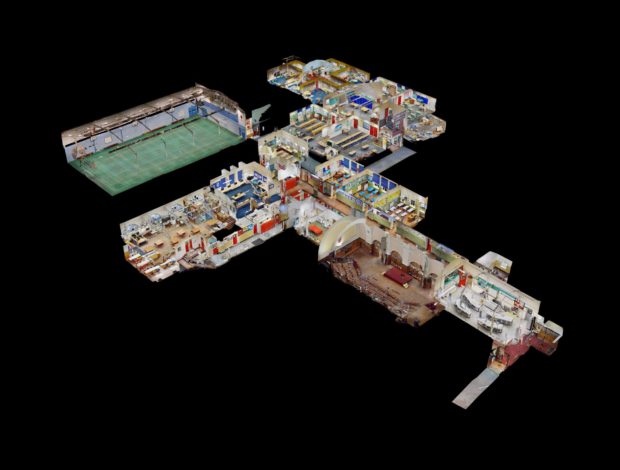 3D School Model
A stunning 3D model of your school alongside your 360° virtual tour enables students and their families to familiarise themselves with the layout of your buildings. Seeing how rooms and facilities interlink provides reassurance and gives a unique prospective on the size and dimension of your campus.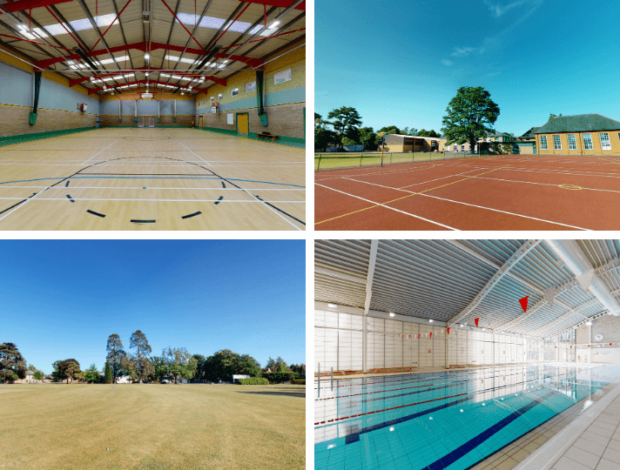 Outdoor Grounds and Sports Facilities
Your school is more than just a building – often your grounds and sporting facilities are a key factor in what families and students are looking for in an education setting. Being able to show these areas is vitally important. Every school 3D tour includes 360° images of external grounds and sporting facilities.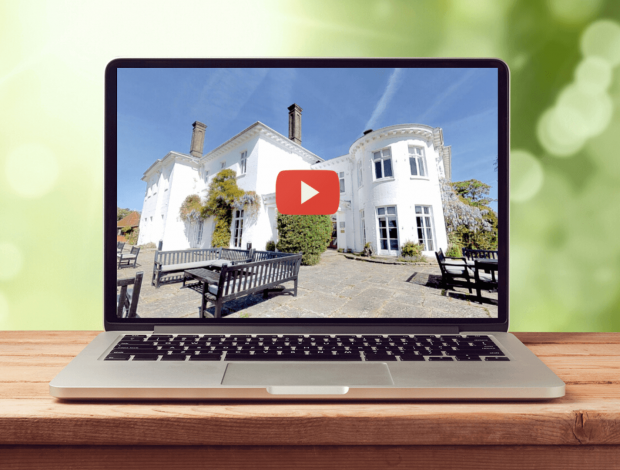 MP4 Virtual Video School Tour
An MP4 school viewer video is the perfect way to guide visitors through the key areas of your school, acting as an ideal introduction to your 3D tour. Suitable for using on your website, directories and social media, a video will engage people online and pique their interest leading to more enquires.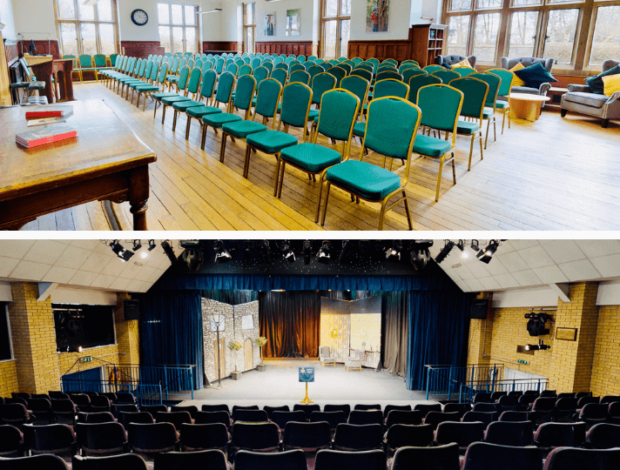 Alternate Set-ups for Enterprise Use
For many schools hiring out rooms and facilities is a key part of their enterprise strategy. Within your School Viewer Virtual Tour you can showcase these rooms in alternative set-ups allowing prospective customers to see exactly how they will look when being used for meetings, conferences or even wedding ceremonies.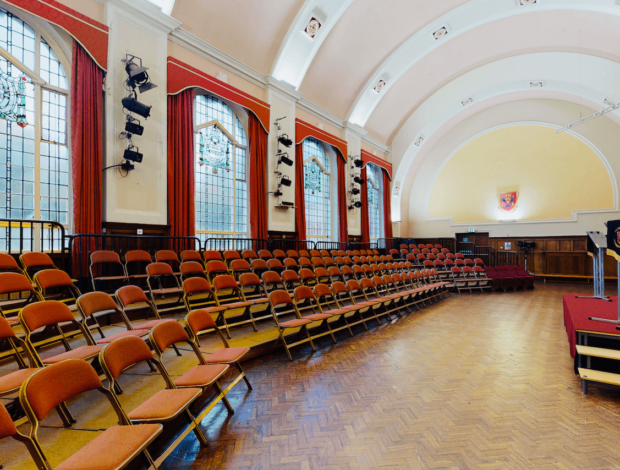 HD Image Pack & 360° School Photography
As well as 360 photography of your school, you will also get a suite of commercial photography images with every 3D virtual tour. These HD images can be used on your website or as part of your printed marketing material, plus the 360 photographs can be used to drive engagement on social media.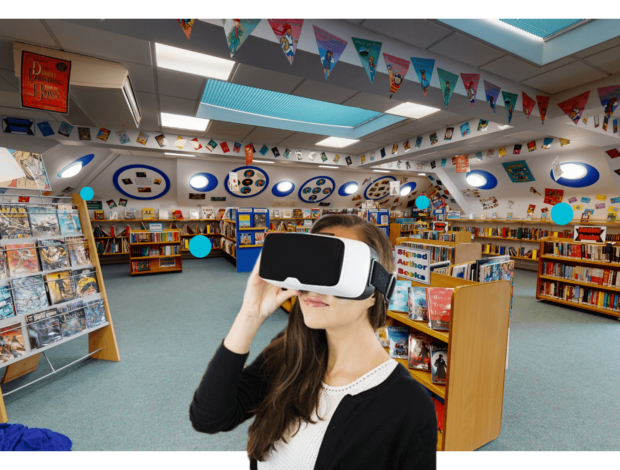 Virtual Reality School Tour (VR School Tour)
Ensure your school provides the WOW factor and remove geographical barriers by giving prospective students and their families a true 'being there' experience of walking through your school in Virtual Reality from anywhere in the world.  As the leading school virtual tour company specialising in the education sector all of our 3D virtual tours come with VR as standard.
Example of School Virtual Tours