International students have, for some time now, been an important source of income for UK independent schools and universities and indeed the wider economy. But with a global pandemic in full swing and travel restrictions in place, schools and universities have been faced with a real challenge, when it comes to attracting new students from abroad.
With school open days cancelled and in-person viewings banned, even UK-based families have been unable to view educational establishments in their usual way. So for independent and international schools, virtual tours have been an absolute godsend.
When it comes to university students alone, the government estimates that over £5 billion in income (excluding tuition fees, which equate to some £4.2 million) is generated by foreign students in the wider community.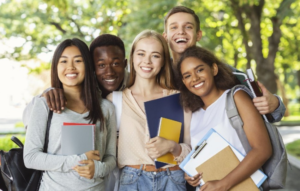 Viewable from anywhere in the world, at any time of day or night, School Viewer virtual tours have allowed schools to keep their doors open 24/7 365 days a year. So even when various parts of the world were in lockdown, these independent international schools, boarding schools and preparatory schools have been able to continue meeting, and in some cases exceeding their viewing and admissions targets.
So how do virtual tours work for schools and education establishments?
Here at School Viewer, we offer a variety of immersive 3D virtual tour options according to the requirements and complexities of your school, college or university site. These can include, Interactive School Maps, HD 3D Virtual School Tours and 360o School Photography or, as in many cases, a combination of these elements.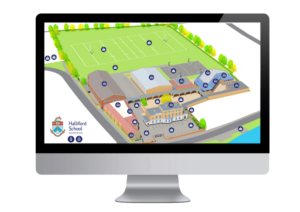 Each element is selected on its ability to capture all of your school's unique facilities and features in their best possible light. When combined with embedded video content, still photos and interesting anecdotes in interactive information points throughout your school virtual tour, users can enjoy a rich, engaging and immersive experience that arguably rivals an in person show-around.
To get the most out of your virtual tour, we recommend embedding it in a prominent position on your website that catches the attention of your website's visitors and allows them to explore your school campus at their leisure. It is also possible to arrange 1:1 'guided' virtual tours via video conferencing platforms, where a member of your team can be on hand to walk prospective students and their families through a virtual tour and be on hand to offer insight or answer any questions they may have about your school.
What are the benefits of virtual school tours to independent schools in respect of international students?
Breaking geographical barriers
A School Viewer virtual tour is viewable from anywhere in the world, at any time, making it easier and more flexible for you to reach and attract new international students and their families.
Financial gains
Holding open days and allocating staff for in-person show-arounds can chip away at a school's profitability. A school virtual tour means that these traditional student recruitment activities can be largely reduced. Experience tells us that virtual school tours can also increase new admissions considerably. Take a look at our recent case study to find out more.
With no need to travel, there are also great savings to be made in airfares for students from Far Eastern regions such as China and Hong Kong as well as Europe and Russia.
Streamlining your admissions journey
By moving viewings online – on either an independent level or guided via a video conferencing platform, it's easier to discern those with a genuine interest and progress them through the sales journey. Particularly if you include automation within your user experience to ensure you never miss an opportunity to engage with prospective families.
Raising your school's eco credentials
By encouraging virtual tours rather than in-person viewings you are reducing the need for travel by road, rail and air for foreign students as well as UK based students. So you can massively reduce your school's carbon footprint.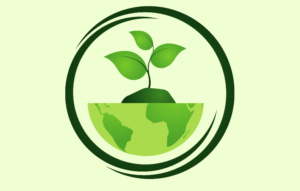 Familiarisation for students
Virtual tours allow new students to familiarise themselves with your school campus before they even set foot through your doors. For foreign students this can be particularly beneficial, for whom enrolment at a UK international school might be their first independent experience away from their family and home.
Standing out from the crowd
With the number of international independent schools on the rise, the competition is really hotting up. Showcasing your school in the most digitally immersive way possible is sure to turn a few heads.
So what does this mean?
In 2020 58,650 foreign students were recorded as attending British independent schools – an all time high and over a 6% increase on 2019. Take into consideration that this was a year that the world was thrown into turmoil by the Coronavirus pandemic and it's clear to see that this is a trend that is set to continue.
There has also been a huge growth in the number of British independent schools located abroad which has gone from 58 campuses in 2019 to 69 campuses in 2020.
With this in mind, virtual school tours are set to be more of an asset to UK independent schools than ever before – with increased international visibility, flexibility and profitability for your school.